White House agrees phone unlocking should be legal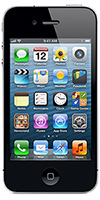 07 Mar 2013
It's no secret that on January 26th phone unlocking in the United States became illegal for handsets manufactured after that date. Since then however, it has turned into a frenzy, with smartphone users across America protesting against the law and demanded that phone unlocking be made legal again.

Of course, you can imagine which side of the fence we sit on. Now, the White House agrees.

This change in stance has come about because of a petition with over 114,000 names on it being put forward to the White House to revoke the decision. This petition surpassed the 100,000 names necessary for an official response. The response signalled that the White House believes unlocking a phone purchased after Jan 26th 2013 shouldn't result in a criminal record and that it stifles competition in a major sector. When competition is lowered, innovation will suffer too, making it pretty much a lose - lose situation.

It is currently unclear when the ban will be lifted, but you can be sure that as soon as it is, we'll be amongst the first to post the news.

Note: This is only related to the United States. The law has not changed or is under review in any other countries we serve at this time.


Article by Darren Kingman