Make payment

Once your payment's been verified, we'll complete your phone unlock request remotely. You can keep up-to-date with the phone unlocking process with our live tracking services.

Free your phone

Confirmation of your phone unlock or unlock code will be emailed within 24 hours. Job done, you can start searching for a better deal.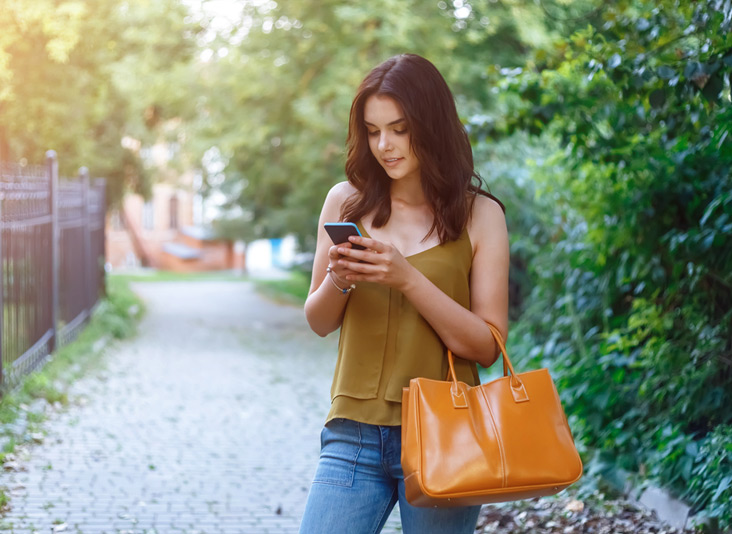 ---
Why you should unlock your Cellcom phone
The mobile marketplace is packed with providers advertising new deals all the time. But if you've got a locked device, most of those deals will be out of your reach.
Why? Well, the lock that's placed on a mobile device is a software code that tells your phone to connect only to a specific network carrier. So if you try to insert a new SIM card from another provider the phone simply won't work.
If you're on an expensive price plan, are battling with poor or patchy coverage, or paying excessive roaming charges every time you travel, being locked into one provider isn't good news.
There is an alternative though. With our unlocking service you can remove the lock from your Cellcom phone in just a few hours. So whether it's Verizon, AT&T, Cricket, Sprint or T-Mobile, if you need a cheaper rate, a more reliable signal, or flexibility as you move around, there's nothing stopping you.
Take Back Power
Release your phone's full potential by putting yourself back in control.
---
Find Freedom
If you don't want to be tied into a long contract, why should you? Go SIM-only if you want.
---
Don't Pay more to Travel
Use local SIM cards when you go abroad or move states, and save money on roaming charges.
---
Make it Personal
What do you need from your phone? Find your perfect mobile match by looking further afield.
Add Value
An unlocked Cellcom iphone attracts a higher resale price. Maximize your investment.
Make Savings
Take your pick of the cheapest deals and packages by shopping around.

How we can help unlock your Cellcom phone permanently
A simple digital unlocking service
Our Cellcom network unlock service blends powerful technology with specialized customer support. The entire unlocking process is remote from start to finish. Which means you don't experience any frustrating break in service. And it's fast. We don't waste your time asking questions that don't need answers. We won't ask you to fill in any forms. Or download an additional app. All we need is the IMEI number of your phone and our software starts working immediately.
Trusted and guaranteed
The value of your mobile phone extends way beyond its market price. Keeping you connected and informed, your phone is a lifeline that fuels both your personal and professional worlds.
Phones and more
Our Cellcom phone unlock isn't just for mobile phones. We can unlock tablets and wearables too. So whether you're an Apple addict or Android fan, we've got you covered. As well as iPhone unlocks, we do iPads and Apple watches too, not to mention Samsung, Motorola, Nokia and Google phones, tablets and wearable tech.
The same universal approach goes for devices that are prepaid, postpaid or still in contract. And if you've got more than one device? The good news is we can unlock them all because there's no limit to our unlock request service. For more information, see our guide on unlocking a phone from carrier.
---
Convenient
With no app to download and no store to visit, your unlock is 100% remote and 'hands-free'.
---
Seemless
Because everything's done digitally, there's no disruptive break in service.
---
In Safe Hands
No need to risk putting your device in the mail or taking it into a store.
---
Legal
Unlocking your phone is lawful (in fact it's a consumer right!) and won't affect your phone warranty.
Live Tracking Service
Stay synched to the progress of your Cellcom carrier phone unlock with real-time updates.
Fast
Zero admin combined with lots of smart software powers our same-day service.
---
How to unlock phones locked to Cellcom USA
To permanently unlock your Cellcom USA phone all it takes is your device's unique, 15-digit IMEI number. Don't know it? No problem. Just type *#06# into your mobile phone keypad or find it through the 'About' option in your phone's 'Settings' menu.
Enter your IMEI here and our tech will sync up with 200 manufacturing databases worldwide to source the unlock code needed to unlock your phone. Once it's located, you're almost there. Just one more step to go.
Your iPhone or Apple device unlock
To activate iPhone unlocks, or another Apple device, you don't need an unlock code because our tech will do it automatically, over-the-air. All you need to do is make sure you're connected to WIFI/3G/4G or a mobile hotspot. Just switch your device on with the new SIM card and it will update and apply your unlock codes automatically.
Your Android device unlock
If you've got an Android GCI device we'll email over an unlock code for you to type it into your phone. Do this, remove the old SIM card, insert your new one, and you're all set.