Make payment

Once your payment's been verified, we'll process your phone unlock remotely. You can keep up-to-date with the phone unlocking process with our live tracking service.

Free your phone

Confirmation of your phone unlock or unlock Cricket will be emailed within 24 hours. Job done, you can start searching for a better deal.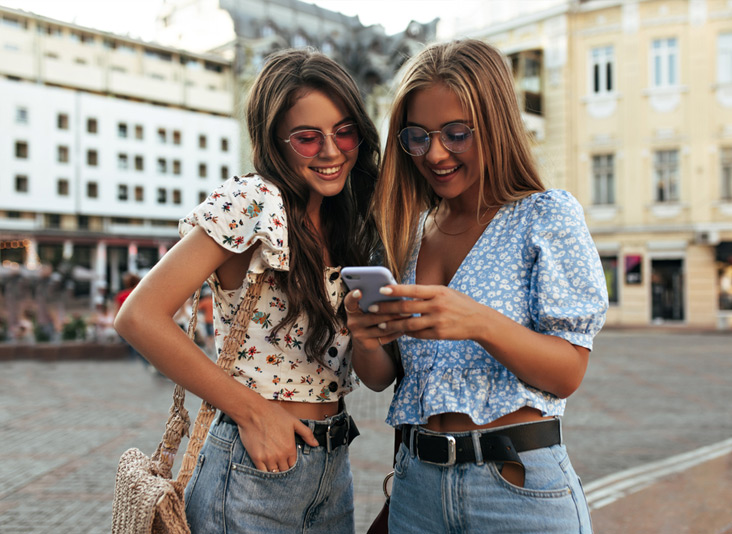 ---
Why should I SIM unlock a Cricket cell phone?
The mobile phone market's vast and packed with choice. But if your phone's tied to a specific network, your options are limited. Unlocking your Cricket device means you can choose a different carrier as and when you want to (Verizon, AT&T, MetroPCS, or T-Mobile, for example). And benefit from the wide range of offers out there. Whether it's a cheaper deal, a more customized package or better coverage, you're in control. You can even insert a different SIM if you plan on traveling internationally and want to access the best coverage as you move from country to country.
By unlocking your Cricket wireless device with Mobile Unlock you get flexibility, freedom and choice. The process is quick, secure, straightforward and 100% legal.
Take Charge
Stay in control of your phone's network, not the other way around.
---
Get Personal
Source a package that's right for you, not a generic deal you're tied into.
---
Save as you Travel
Switch to local networks when going abroad and avoid costly roaming charges.
---
Keep Connected
Choose a carrier with the strongest signal where you are located.
Add Value
Make more money if you choose to sell your cell phone on.

Why use Mobile Unlocked for your Cricket wireless phone
Powered by process, supported by people
The tech that underpins our SIM unlock service is central to our success. It works quickly, behind-the-scenes, to free your Cricket phone in hours not days. And because it's all online, your Cricket phone stays with you the whole time. No break in service. And none of the worry that comes from handing over, or mailing out, your device.
Our software does all of the leg work, which makes our SIM unlock service simple, straightforward, 100% remote and totally stress-free. But, if you want to talk things through first, there's always a human voice at the end of a phone. Our customer service experts are on-hand to answer any queries, or just provide a bit more information should you need it.
Easy on the admin
We don't waste your time asking questions that don't need answers. In fact, we don't ask any questions at all. There are no forms to fill. And there's no app to download. You won't need to provide any of your Cricket account details. Or contact Cricket to give them a heads-up.
With Mobile Unlocked it's as simple as sharing your phone's make, model and IMEI. And that's it. The unlock will complete in just a few hours. Either over-the-air or using an unlock code. Which means you'll be able to use any SIM in your Cricket phone that same day.
Not just phones
From phones and tablets to wearable tech, mobile technology comes in lots of different guises. And Mobile Unlocked caters for them all. Use us to unlock iPads, Apple watches and iPhones on the Cricket network. As well as Cricket Samsung, Samsung Galaxy, Motorola, Nokia and Google phones, tablets and wearable devices. We can also SIM unlock Cricket prepaid phones or phones that are still in contract.
If you own more than one device, why not get them all unlocked? There's no limit on our service. For eligibility requirements (prices, comments, and terms of use), see our order page.
---
Go Digital
Our process is online and is a completely automated service.
---
Stay Connected
No break in service. Continue to use your Cricket phone throughout.
---
Feel Confident
Your Cricket wireless phone stays by your side, from start to finish.
---
Keep Compliant
100% legal, our SIM-unlock process won't affect your warranty.
Totally Transparent
Use our live tracking service to check the progress of your SIM unlock.
Same Day Service
Most devices take just a few hours to unlock.
---
How to unlock Cricket phone
As long as you're connected to the internet or wifi, and you've got your device with you, you've got all you need to unlock your Cricket wireless phone.
You just need to find your phone's IMEI number by going to 'Settings > About screen' on your device. Or by typing '*#06#' into your phone.
Enter these on the page, along with the model of your device (for example, Sony) and network (Cricket). And click 'Checkout'.
Our tech will start working immediately, scanning over 200 phone manufacturing databases globally to access the data needed to unlock your Cricket phone.
The length of the process varies. Almost all Android phones take between 1 and 6 hours to unlock. Apple devices may take a little longer.
The unlocking process also differs according to the make of the phone.
An automatic (or "over-the-air") unlock, using WIFI/3G/4G, is typical for all Apple devices. This means you won't be sent an unlock code to type in. As soon as we let you know that the behind-the-scenes process is complete, just insert your new SIM and switch your cell phone back on. Your device will automatically update and unlock ready for you to use. With Android devices, you'll receive an unlock code by email. Just key this into your cell phone, put your new SIM card in and you're good to go.