Make payment

Once your payment's been verified, we'll process your phone unlock remotely. You can keep up-to-date with the phone unlocking process with our live tracking service.

Free your phone

Confirmation of your phone unlock or unlock code will be emailed within 24 hours. Job done, you can start searching for a better deal.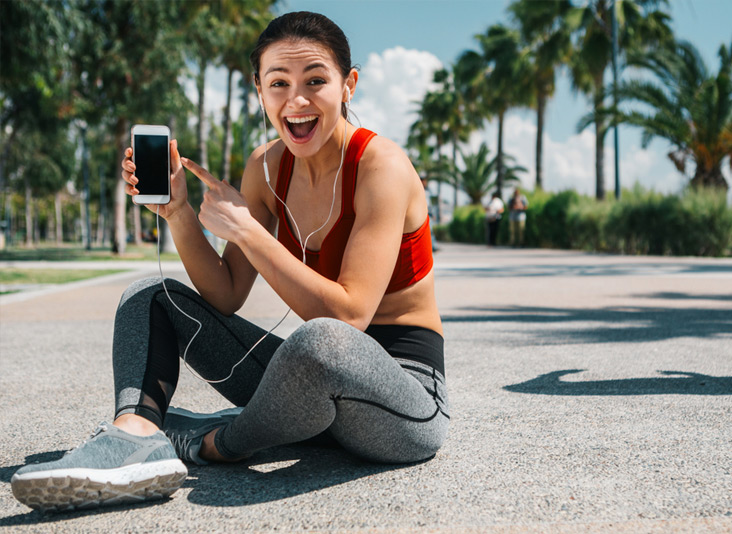 ---
Why unlock your GCI wireless phone
The mobile tech industry's a buyer's market. Packed with providers, there's no shortage of choice. And no reason to settle for second best. Or compromise on a price plan or package that's not 100% right for you.
Unless there's a lock on your phone.
If your device is locked to the GCI wireless carrier, you can't benefit from the world of options that exist outside that network.
Software unlock your GCI wireless today and you can choose any deal on any network. Whether it's Verizon, AT&T, Cricket, Sprint or T-Mobile, for example, if you need a cheaper rate, a more reliable signal, or flexibility as you travel, there's nothing stopping you.
Power
Rediscover your phone's potential by putting the decision-making back in your hands.
---
Freedom
Find contracts constricting? Choose a SIM-only if you want to.
---
Travel
Move from country to country, state to state, changing to a local SIM card as you go.
---
Customization
What does your phone say about you? Make your perfect mobile match.
Value
Turn your unlocked phone into an untapped investment.
Savings
Shop around for the cheapest prices and packages.

How we can help unlock your GCI wireless phone
Software
Our technology does the hard work, so you don't have to. Intelligent and intuitive, it will locate the unlock code needed to cut the GCI carrier ties from your device in just a few hours. Once complete, your GCI wireless phone will be unlocked and compatible with all other third party brands and SIM cards.
Seamless service
Our unlocking service is 100% remote. No need to risk putting your device in the mail. Or hand it in at a GCI wireless store. Your phone stays with you throughout. Which means you can keep using it throughout the whole process.
Support
Simplicity and usability are at the heart of our SIM unlocking service. We've designed our process to work intuitively with minimal input on your part. But we know that sometime's it helps to chat things through first. And our customer service experts are there to do just that. Whether it's a quick query advice, they're there anytime you feel you need to talk.
Satisfaction
A phone's more than just a piece of tech. It's a link and a lifeline, both personally and professionally.
Speed
We know how precious time is, particularly if you've seen a great mobile deal and need to move fast. So we won't waste your time by asking questions that don't need answers. We won't send you long forms to complete. Or direct you to an external app to download. The entire unlocking process takes place online. And we'll just ask you for one piece of information, your IMEI. Which you can find in seconds using your phone. Simple.
Not just Apple devices
The beauty of this mobile market is its variety. Whether you've got an iPad, Apple watch or iPhone, a Samsung, Samsung Galaxy, Motorola, Nokia or Google phone, tablet or wearable device, we can unlock them all. And everything else in between. The same goes for devices that are prepaid, postpaid or still in contract. Got more than one device? There's no limit to our unlock request service. For more information, see our guide on how to unlock a mobile phone from a carrier.
---
All Online
No app to download. No store to visit. Everything's remote and 'hands-free'.
---
Smooth Transition
Everything's done digitally which means no annoying break in service.
---
Peace of Mind
Mailing your phone's a risk. Our remote unlock means you keep hold of your device throughout.
---
A legitimate Process
It's legal and lawful to unlock your phones and it won't affect your phone warranty.
Live Tracking Service
Keep up-to-speed with the progress of your phone unlocking.
Quick Turnaround
Zero admin and smart tech equals a same-day service.
---
How to unlock phones locked to GCI wireless
All you need to unlock your GCI phone permanently is your device's unique, 15-digit IMEI number. To find this just enter *#06# into your mobile phone keypad. Or select the 'About' option in your phone's 'Settings' menu.
Input it here and our tech will activate immediately, scouring 200 plus manufacturing databases worldwide. Your device identified and the unlock code needed to unlock your phone found, the process is almost complete but slightly different for IOS devices and Android devices.
Your iPhone or Apple device unlock
To activate iPhone unlocks, or another Apple device, doesn't require an unlock code. Everything takes place automatically, over-the-air as long as you're connected to WIFI/3G/4G or a mobile hotspot. Just switch your device on with the new SIM card and it will update and apply your unlock codes automatically.
Your Android device unlock
If you've got an Android GCI device you'll receive an unlock code by email. Just type it into your phone, remove the old SIM card, insert your new one, and you're done.