Select an unlocking mode
Select Bypass service and enter your IMEI to receive your iPhone Bypass.
Connect device
Use a USB cable to connect your phone to a PC or laptop.
Click 'Remove lock'
Your unlock will take place immediately and be complete in seconds.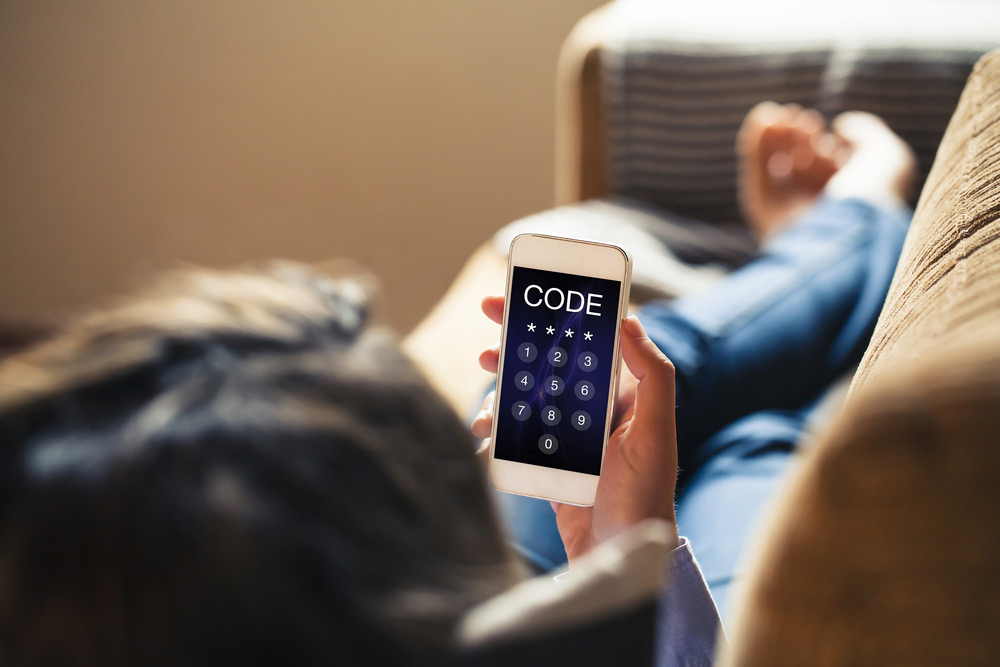 ---
6 reasons, one solution
Permanent
Problem solved for good
Decide how you use your cell phone. Not the other way around.
---
Convenient
100% online service
With no store to visit, your passcode unlock is 100% remote and 'hands-free'.
---
Safe
Phone stays with you
No need to risk putting your device in the mail or taking it into a store.
---
Comprehensive
All locking modes covered
Whatever your iPhone disabled issue is, we'll have you covered.
Up-to-date
Latest systems and models supported
Use our live tracking service to check the progress of your passcode phone unlock.
Fast
An instant, one-click unlock
Zero admin combined with lots of smart software powers our same-day service
---
---
All iPhone unlocking problems fixed
Bypass iPhone Passcode Screen Lock
Don't let a forgotten iPhone passcode, Face ID or Touch ID mismatch stop you using your iPhone.
Our unlocking software fixes all iPhone Screen Lock issues - even if your phone's been disabled due to too many failed login attempts.
Reset Apple ID
Don't know the Apple ID details linked to your iPhone? Want to turn Find My iPhone off but can't? No problem.
Our software deletes locked or disabled accounts to resume access to all Apple services in seconds. Phone reset, just create a different ID or log into an existing one.
Remove MDM lock
If you've got an MDM iPhone, access to features and functions will be restricted. The Remote Management screen may even have locked you out completely.
By removing the MDM profile on your device, our software gets full access back in seconds.
Disabled iPhone Screen passcode
iPhone's Screen Time tracks and limits use. Good for parents monitoring their kid's phone. Not so good for most users.
If you want to disable it, but don't know the passcode, there's a quick solution. We can bypass all parental controls in seconds. No data or time lost.
---
An answer to all of your iPhone unlocking problems
I can't get past my iPhone Lock Screen
Depending on the model of your iPhone, your screen lock will work in one of three ways. By typing in a 4/6-digit or alphanumeric passcode. Through facial recognition (Face ID). Or by using electronic fingerprint recognition (Touch ID)
If it's a secondhand phone, the previous owner's login details may still be active. Which means Face ID and Touch ID won't work for you. Neither will the passcode option (unless you've been told it).
If it's a new phone and you've simply forgotten your passcode, the outcome's still the same - no access past the Lock Screen.
With Mobile Unlocked you can:
Easily unlock your iPhone whatever the locking mode or set-up
Get access back if your iPhone's been disabled through multiple wrong passcode attempts
Bring life back to your iPhone even if it's got a broken screen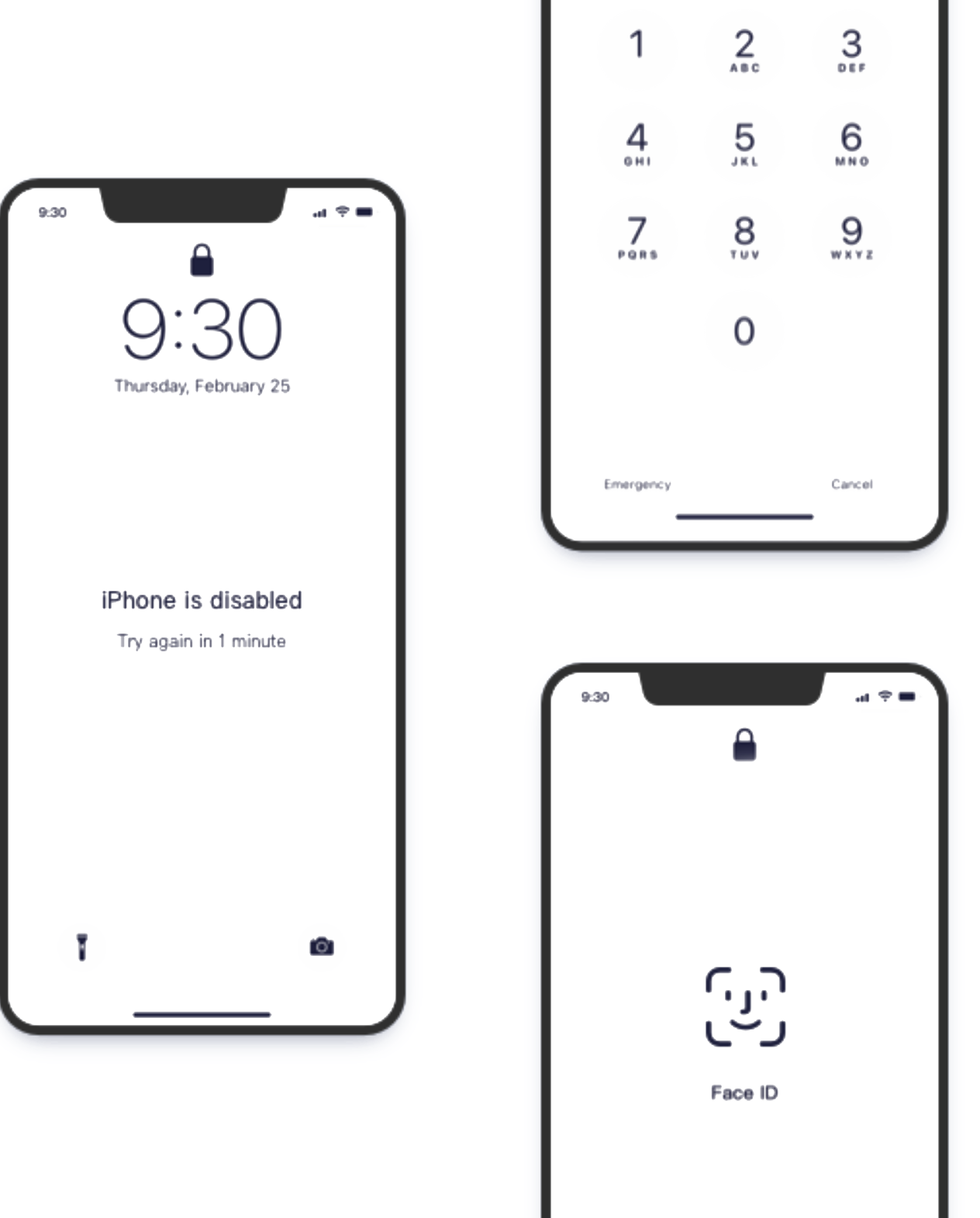 ---
I can't access iCloud or any other Apple services
Your locked iPhone will be linked to an Apple ID account. If you need to remember your account details (email or password) or have a phone with someone else's Apple ID attached, you won't be able to use any Apple services. Log into iCloud here.
Your iPhone will be linked to an Apple ID account. If you've forgotten your account details (email or password) or have a phone with someone else's Apple ID attached to it, you won't be able to use any Apple services.
With Mobile Unlocked you can:
Remove the existing locked or disabled Apple ID account
Create a new Apple ID password or log into an existing alternative account
Restore phone to its factory settings
Turn off 'Find My iPhone' to stop being tracked by the previous Apple ID
Access all iCloud and other Apple services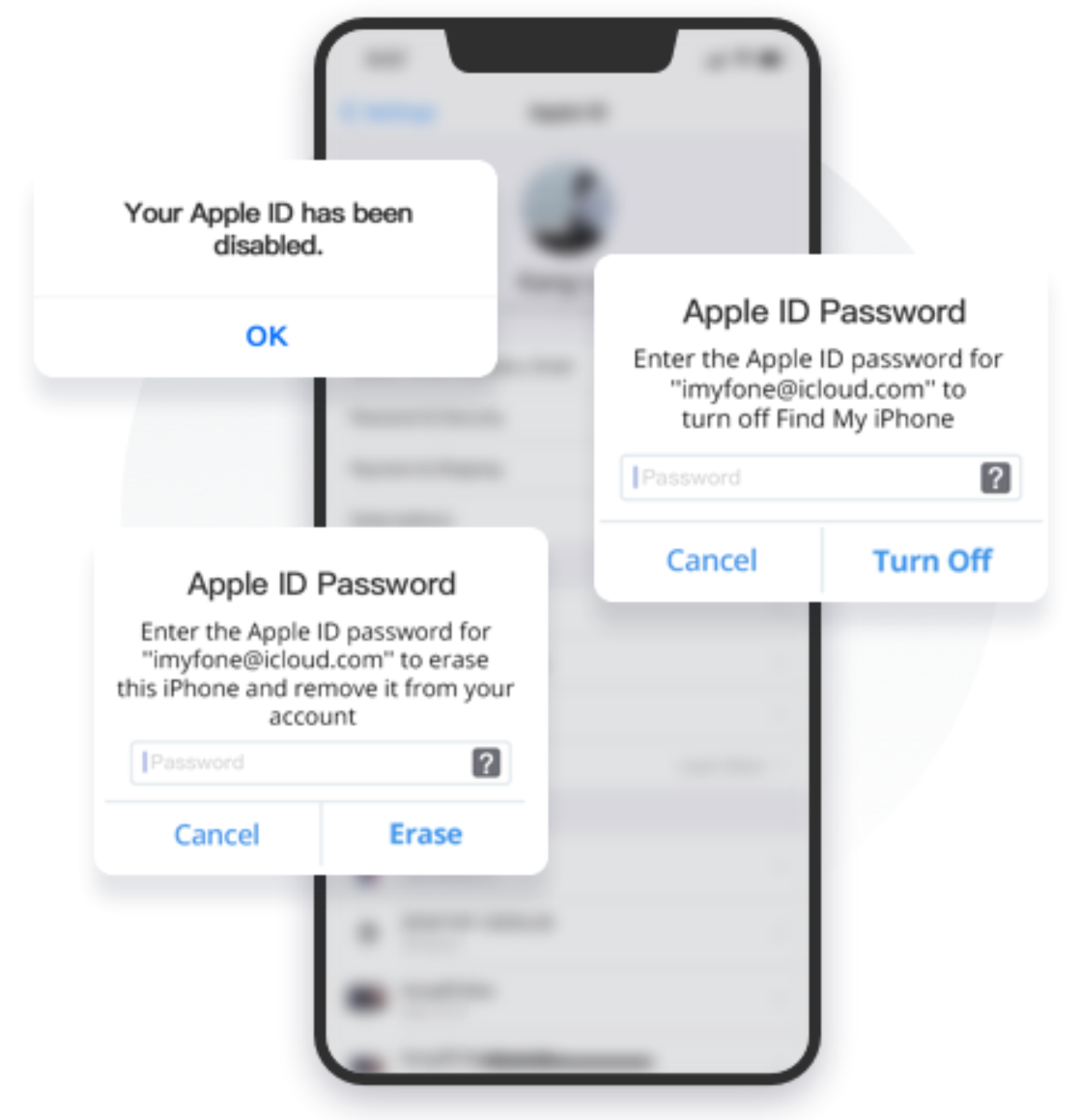 ---
I can't use all the features on my iPhone
Mobile Device Management (MDM) is a common iPhone feature of work or corporate devices. It optimizes the functionality and security of a device, while also protecting the corporate network and sensitive business data associated with it.
If there's an MDM lock on your iPhone, its use will be controlled and limited. For example, App Store access will be restricted, along with other powerful features. You'll also need a set of credentials to get past the Remote Management or Activation Screen.
With Mobile Unlocked you can:
Remove the MDM iPhone profile
Log on without any MDM iPhone username or password details
Get full access to iCloud and other Apple services
Keep hold of all your data
Use the App Store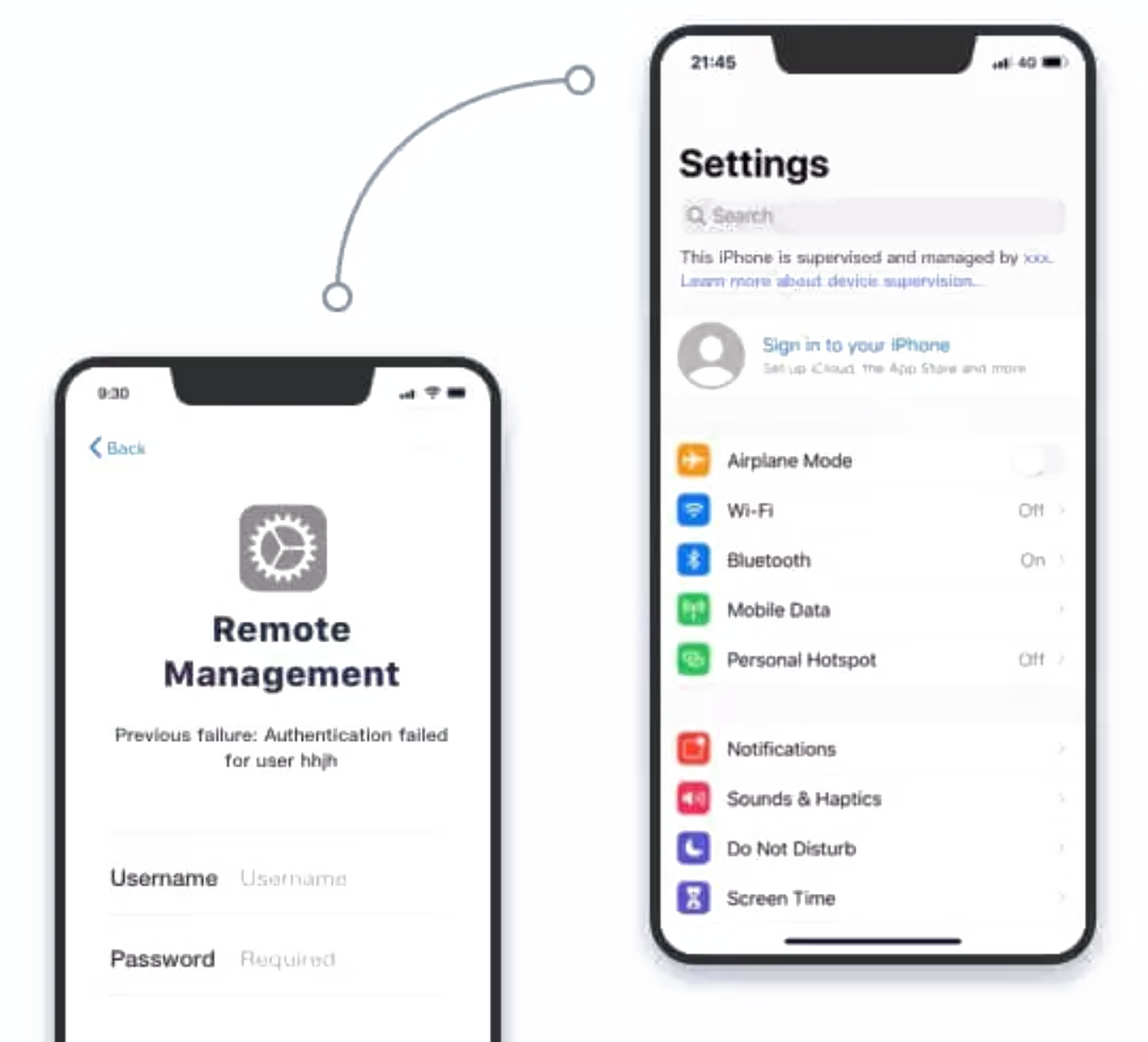 ---
Is my device compatible? Yes!
Our unlocking modes provide comprehensive and up-to-date coverage of all the latest iOS systems and iPhone models. There's no limit on the number of different devices you can unlock. Find yours below.
We unlock iPhones
Our software is compatible with the following iPhone models:
iPhone 13 series, iPhone 12, iPhone 12 mini, iPhone 12 Pro, iPhone 12 Pro Max, iPhone 11, iPhone 11 Pro, iPhone 11 Pro Max, iPhone XS, iPhone XS Max, iPhone XR, iPhone X, iPhone 8, iPhone 8 Plus, iPhone 7, iPhone 7 Plus, iPhone 6s, iPhone 6s Plus, iPhone SE, iPhone 5.
We unlock iPads
We work with all models of iPad Air, iPad mini, iPad Pro and iPad.
We unlock iPod Touch
Unlock different iPod Touch versions, including:
iPod Touch 7, iPod Touch 6, iPod Touch 5, iPod Touch 4, iPod Touch 3, iPod Touch 2, iPod Touch 1.
We support iOS
Operating systems covered include:
iOS 15, iOS 14, iOS 13, 12/12.3, iOS 11, iOS 10.3, iOS 10, iOS 9 and former versions.