Unlock the iPhone from O2 Ireland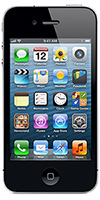 27 Oct 2011
We have added an additional network to those supported by our iPhone unlocking service.

Owners of the iPhone 3G, iPhone 3G S and iPhone 4 who are on the O2 Ireland network can now unlock their iPhone with our service. We hope to add iPhone 4S unlocking very soon.

All our Apple unlocking is done via iTunes. There is no unlock code involved, and unlike most services you don't need to change the software or do anything like jailbreaking.

The changes is also permanent, so when you update iOS on your iPhone, the device remains unlocked.

Click here to find out more about iPhone unlocking.