Unlock the iPhone 4 through iTunes without jailbreaking or codes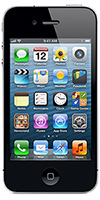 27 Oct 2010
Mobile Unlocked proudly offer legitimate iPhone 4 and iPhone 3G S unlocking that results in your phone being registered as unlocked through iTunes. Unlike our competitors this lasts when you update the software.

There are several iPhone jailbreaking websites in existence on the web. They offer various different prices to jailbreak your iPhone which allows you to use it on various networks. While they do have some merit, these sites change the software on your phone and invalidate the warranty. The jailbreak is removed when you update to a new version of iOS and that company is under no obligation to support a new version of iOS.

When you unlock your iPhone 4, iPhone 3G S or iPhone 3G with Mobile Unlocked, all we need to know is the network and the IMEI number. It usually takes about a week, at least a few days, but what happens is that your phone's IMEI is registered as unlocked on the Apple iTunes servers.

Once this is done you'll receive an email confirming it. All you then have to do is update your iTunes software on your computer, update your iOS software on your iPhone (if it's not already up to date) and then plug in your iPhone to the computer with a non accepted SIM card. Wait thirty seconds, switch the phone off and on again, and then it's unlocked!

When you update iOS on your iPhone, it will still remain unlocked. You don't need to install any unofficial software on the device.

Click here to unlock your Apple iPhone 4 or any older iPhone. If you have any questions about the service, please don't hesitate to contact us.