Cheaper iPhone Unlocking from UK networks via iTunes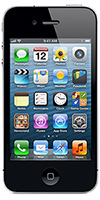 24 Aug 2011
After months without the service, we've recently negotiated lower prices with a new supplier, enabling us to relaunch our iPhone UK unlocking service.

Unlike the so-called 'jailbreaking' services available elsewhere online, our iPhone unlocking is done via the iTunes server so does not affect your software at all. The process to unlock your iPhone 3G S or iPhone 4 is permanent and will not be undone when you upgrade the iOS software.

iPhone 4 unlocking starts at just £32.99 from Vodafone UK, and £51.99 from Orange and T-Mobile. We also offer iPhone unlocking from O2 and Tesco Mobile in the UK as well as several other networks worldwide.

All official versions of iOS are support. You can unlock the iPhone 3G S or unlock the iPhone 4.